Style Workshop with Cathy O'Connor
Posted by Freya on 16th Dec 2016
Fantastic style workshop with Cathy O'Connor, exploring different outfit options. Here are some of the looks she put together.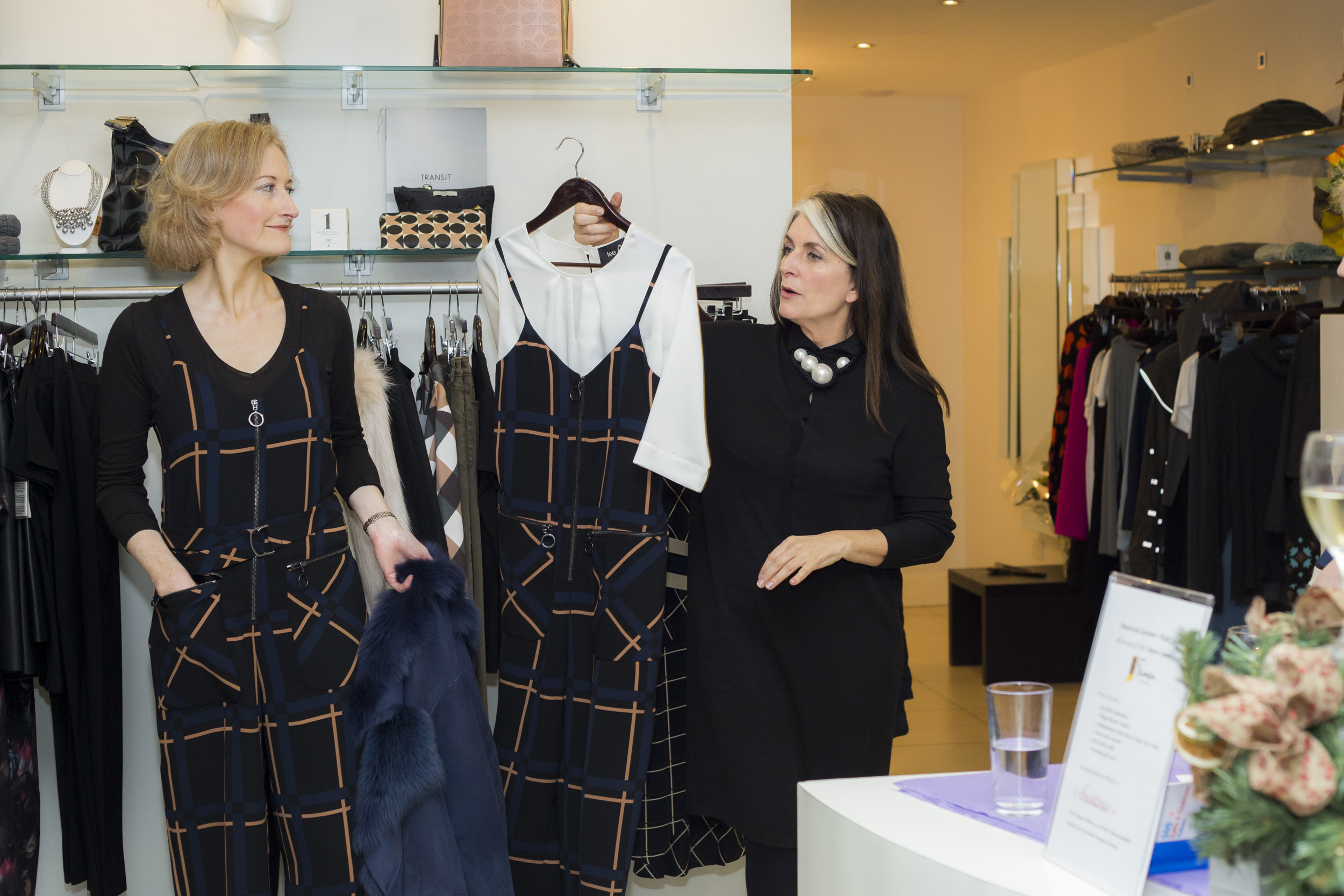 Maria Modeling Sportmax Code Zitto Jumpsuit, its great for casual wear with a black top or teamed with a soft blouse for a more preppy look.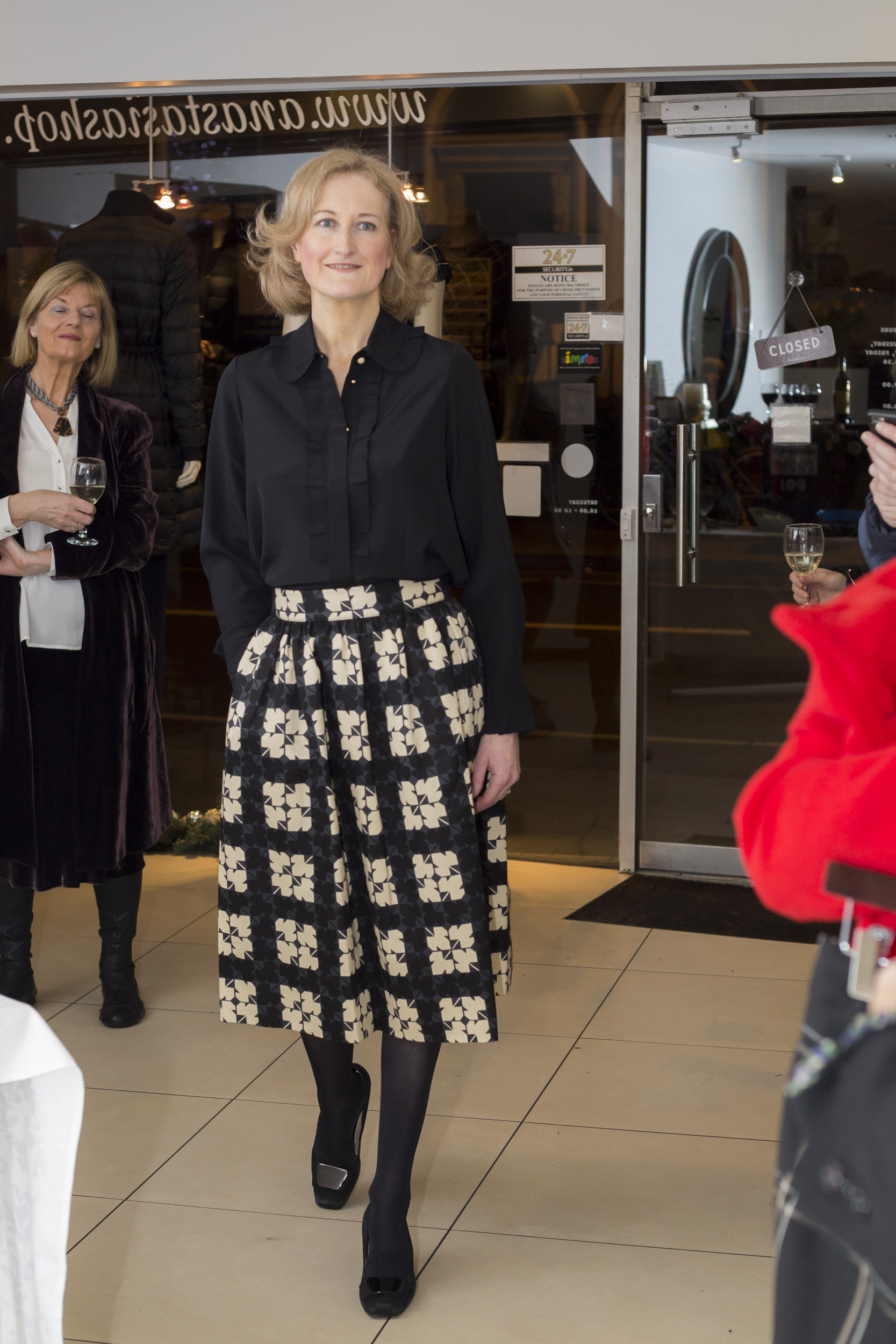 Maria in Orla Kiely silk gathered patterned skirt & silk blouse. This pretty ensemble can be mixed and matched with different vibrant accessories like Orla Kiely's yellow leather travel pouch or Iris bag.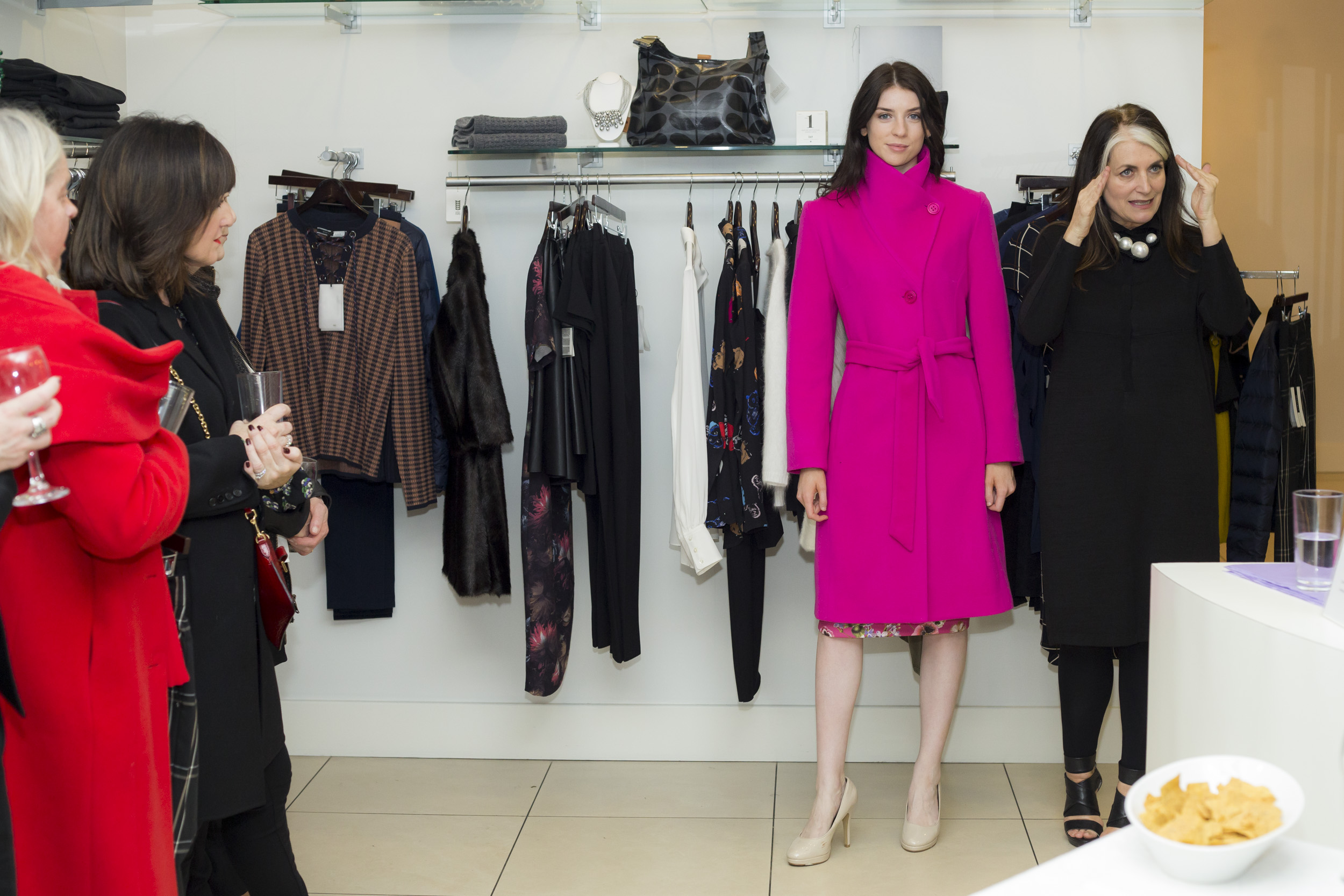 Ellen in Fee G Pink Wrap Coat. This sharp coat is great for adding a little bit of polish to your outfit, its perfect for the office or a special occasion.
Maria in Transit black dress and Pat Whyte necklace. This chic neck piece is perfect for a Christmas gift.
Margaret wearing Dress by Aideen Bodkin Ice Dress, perfect for the office.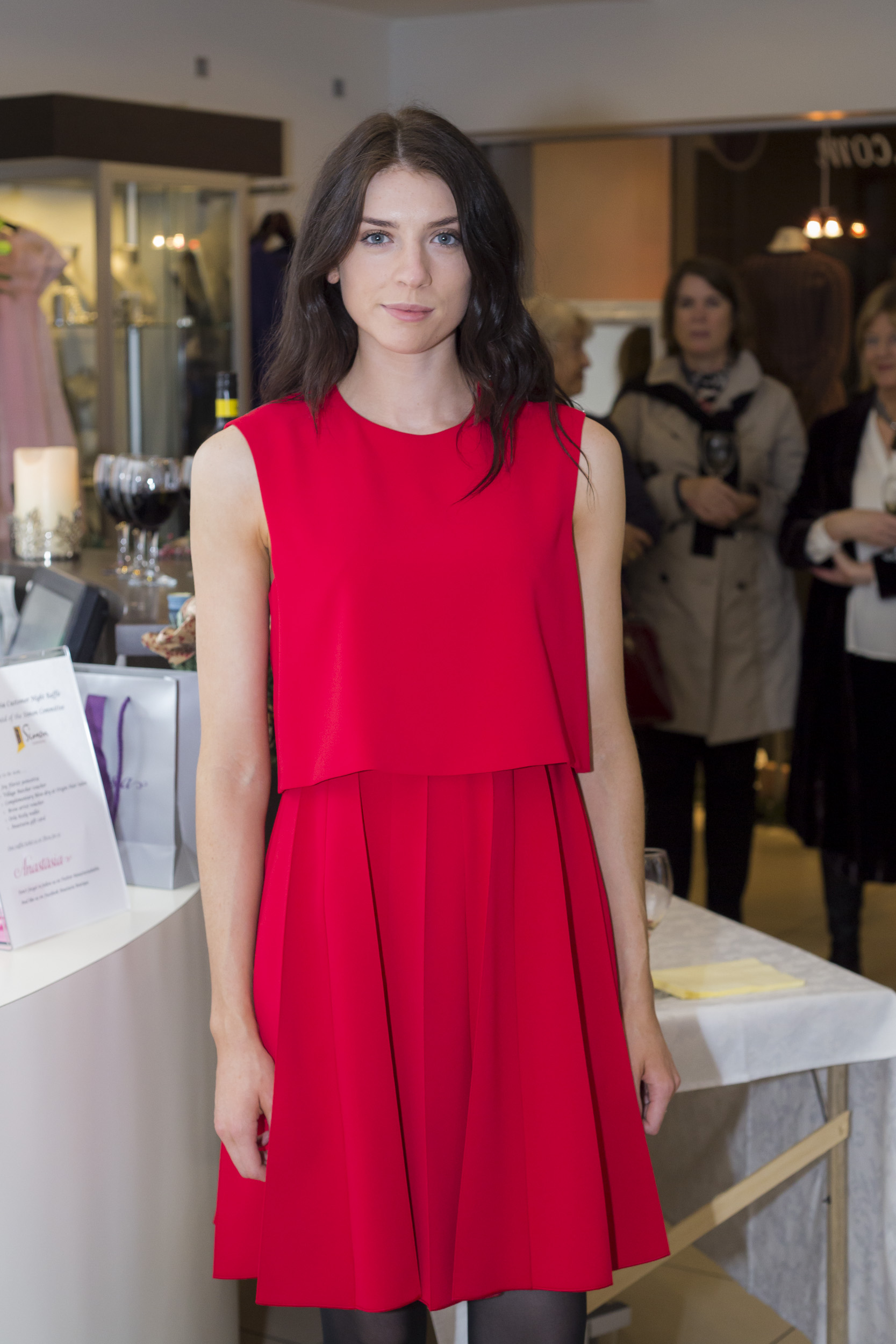 Ellen wearing Sportmax Code Ceres dress. This beautiful red dress transitions wonderfully from day to evening.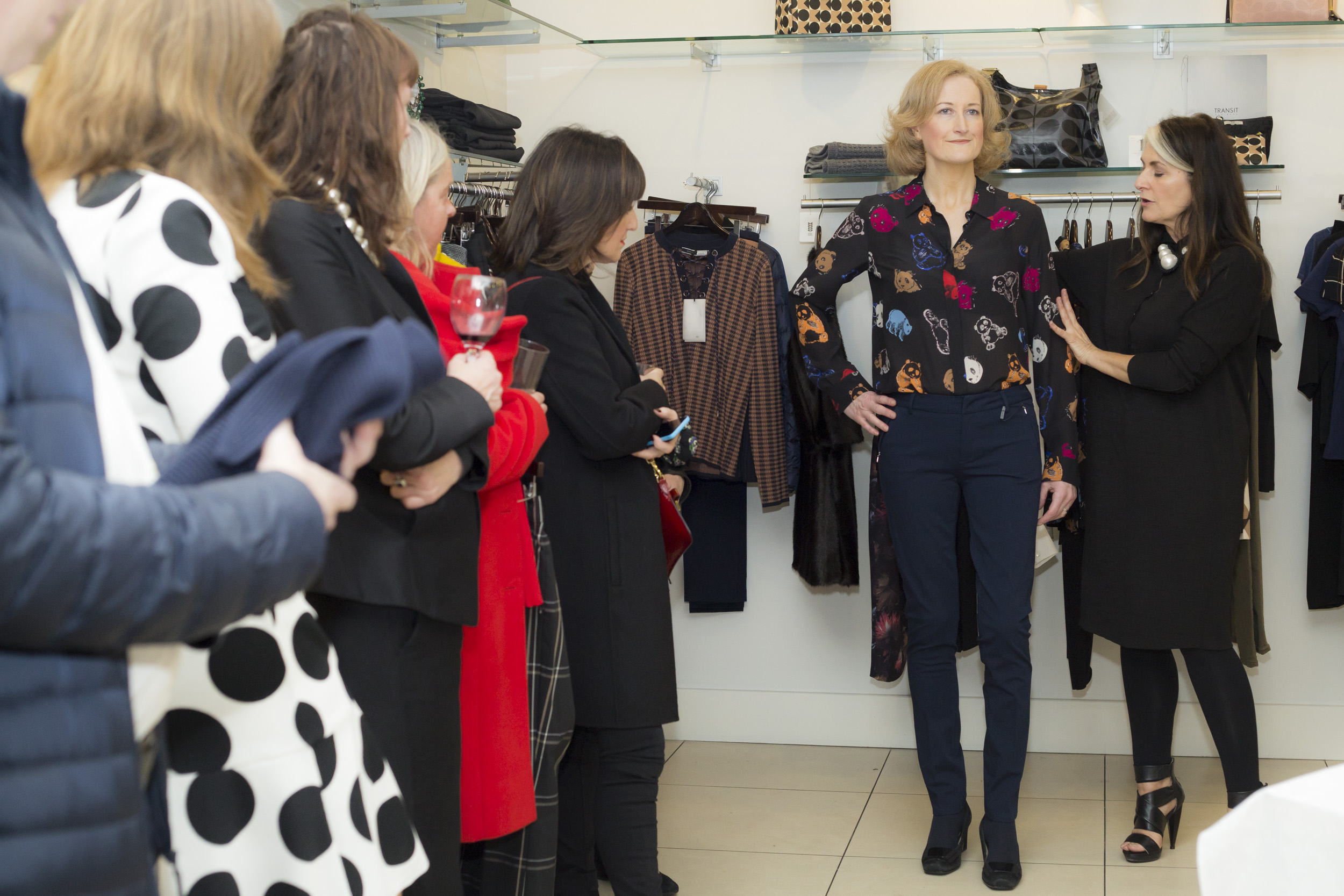 Maria wearing Sportmax Code Editta shirt and Tebanno slim leg trousers in navy. A great way to some colour to your winter wardrobe without feeling over the top.
Ellen wearing Orla Kiely Yellow Harriette Coat.This fabulous wool coat is a real investment piece.
Margaret wearing the Orla Kiely jacquard dress. This timeless dress is great dressed up with heels or worn with winter boots.
Maria in Aideen Bodkin Vista Dress, a gorgeous option for a wedding.
Ellen wearing Dress by Aideen Bodkin floral dress pink. This feminine dress is structured to flatter your silhouette falling down the body, finishing just above the knees.
Ellen Wearing Sportmax Code Minosse T-shirt and Lambro trousers and Cathy Compiling a look with the Sportmax Code Moena Coat, a gorgeous smart casual look.
Cathy giving some styling tips.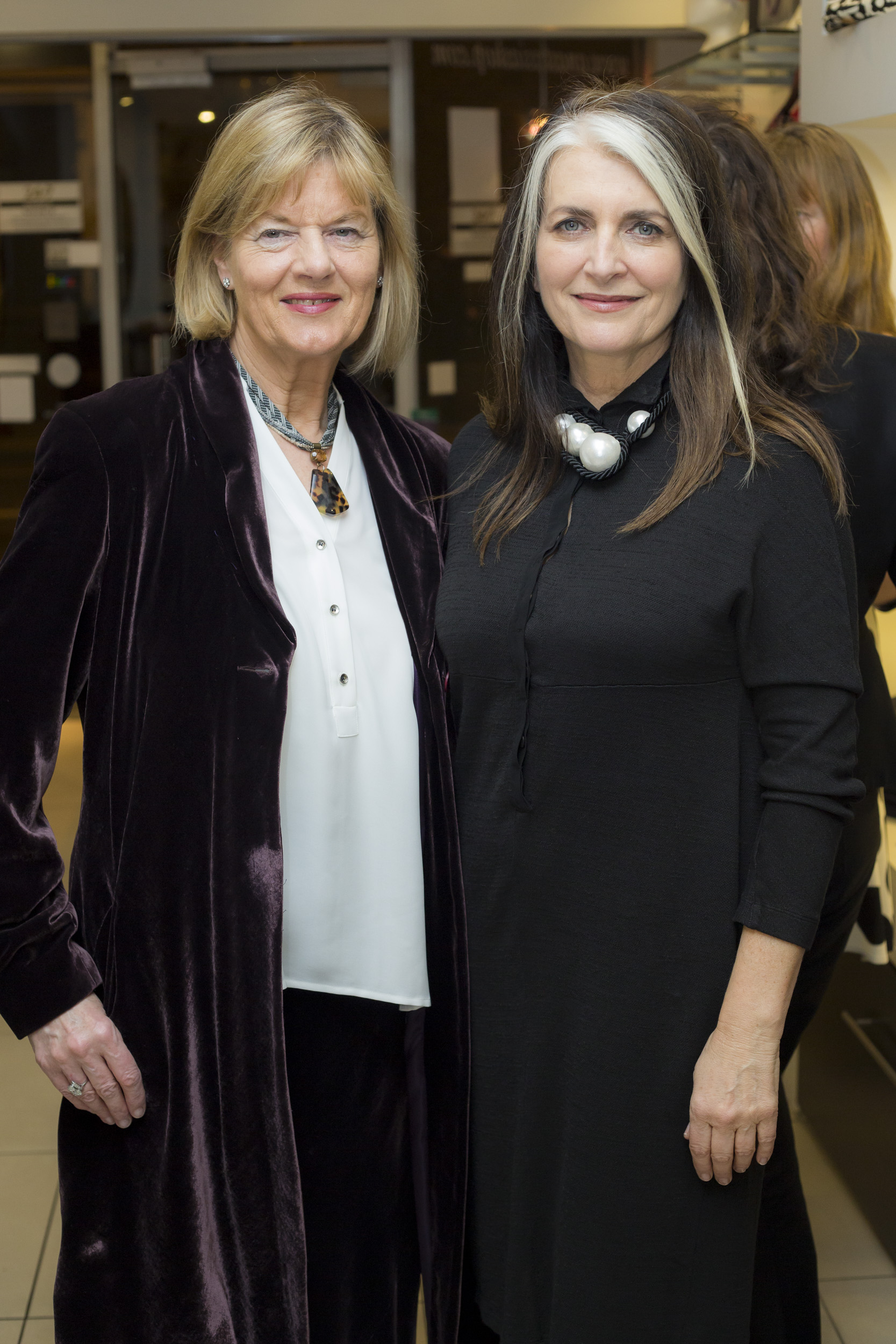 Pat whyte and Cathy O'Connor.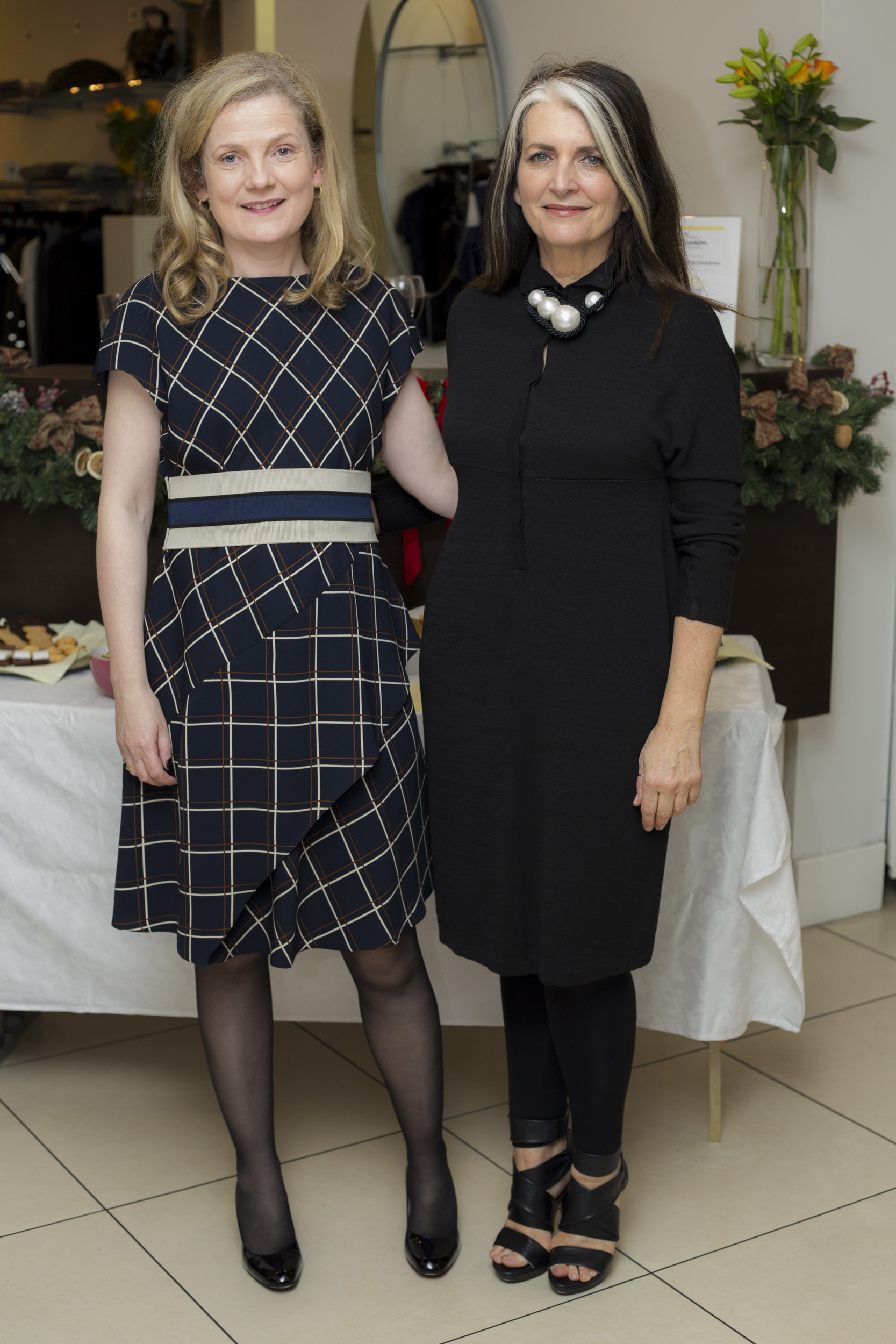 Catherine in Sportmax Code Bali Dress and Cathy wearing Transit Par Such black dress.
Suzanne Muldoon looking at a lovely Caroline Kilkenny blouse.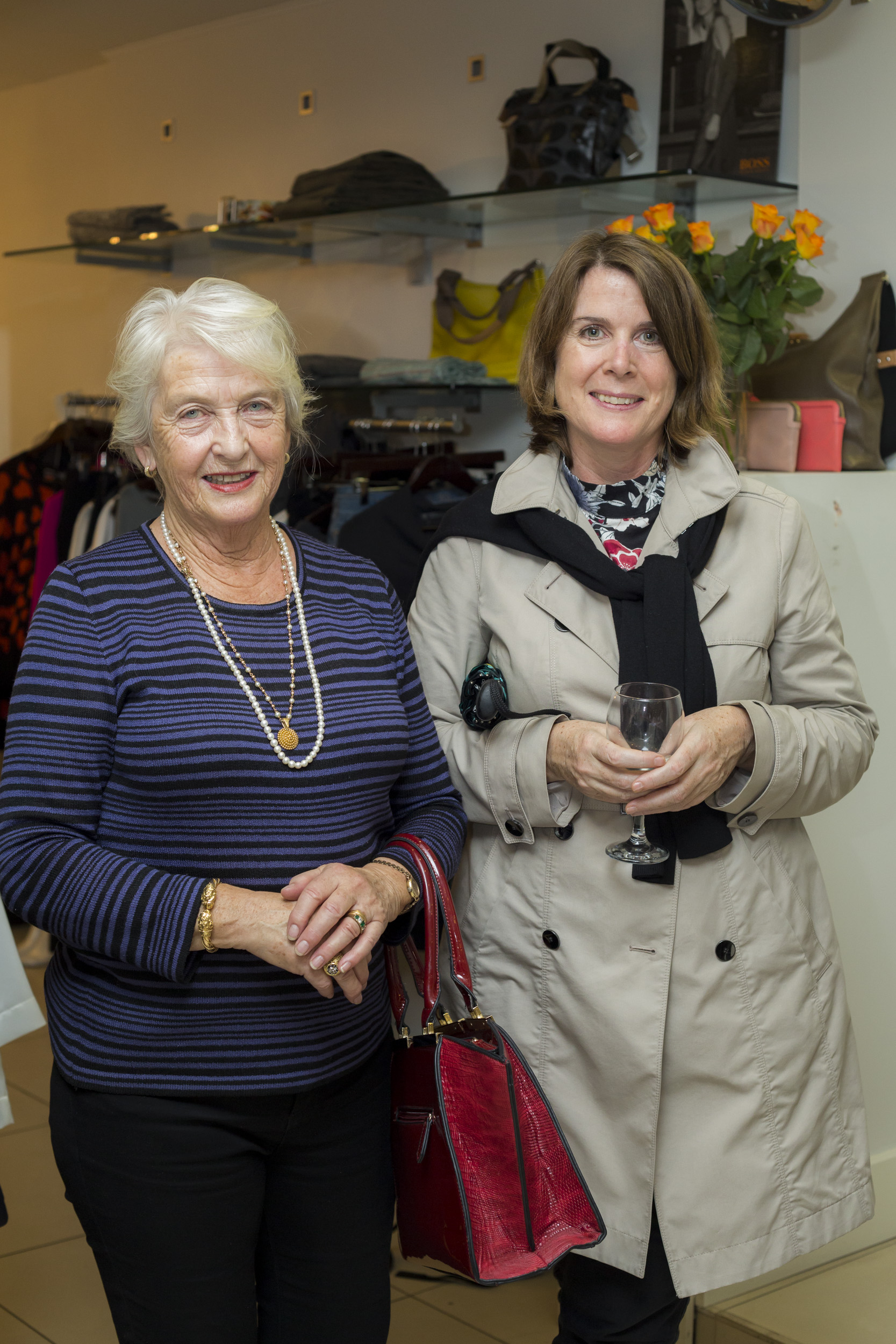 Smiling for the camera.
Francis Power and friend.