Three Distinct Fashion Trends in Irish Designer Caroline Kilkenny's Autumn Winter 2017 Collection
Posted by Catherine on 25th Oct 2017
Anastasia Boutique is the proud stockist of Irish Designer, Caroline Kilkenny whom is known for her accessible luxury dresses in rich fabric combinations that are flattering to the female silhouette. Caroline Kilkenny's Autumn Winter Collection 17 has surpassed itself, with a hint of playfulness, Caroline has embraced key varied autumn winter trends
The Heritage Look
Bringing the heritage trend into the Autumn Winter Collection, Caroline Kilkenny has produced elegant structured dresses with this chic vibe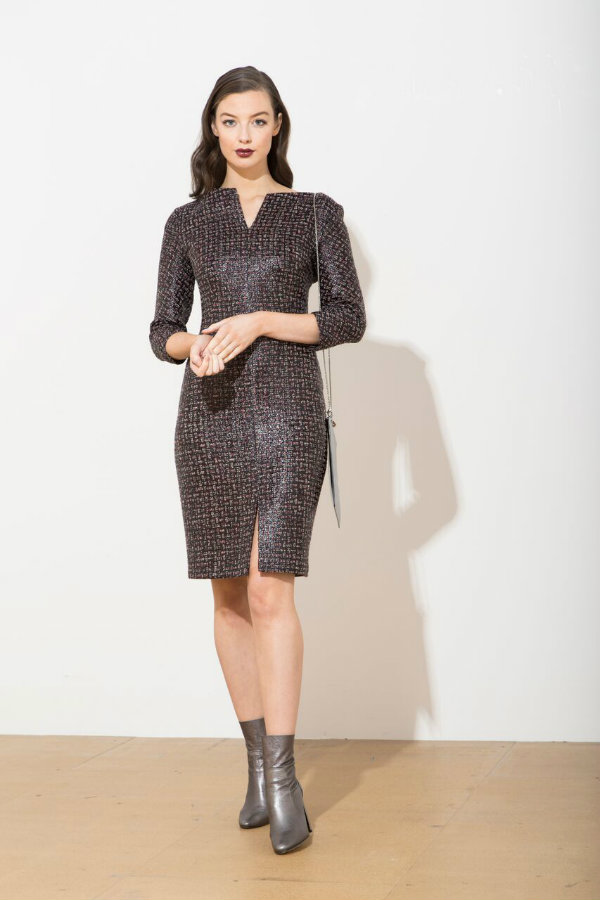 This pencil shaped Caroline Kilkeny Cami Stone Dress has an tweed like pattern giving it a heritage vibe.
A perfect smart dress for daytime or smart workwear or accessorise with metallic boots or a bag, for the evening time.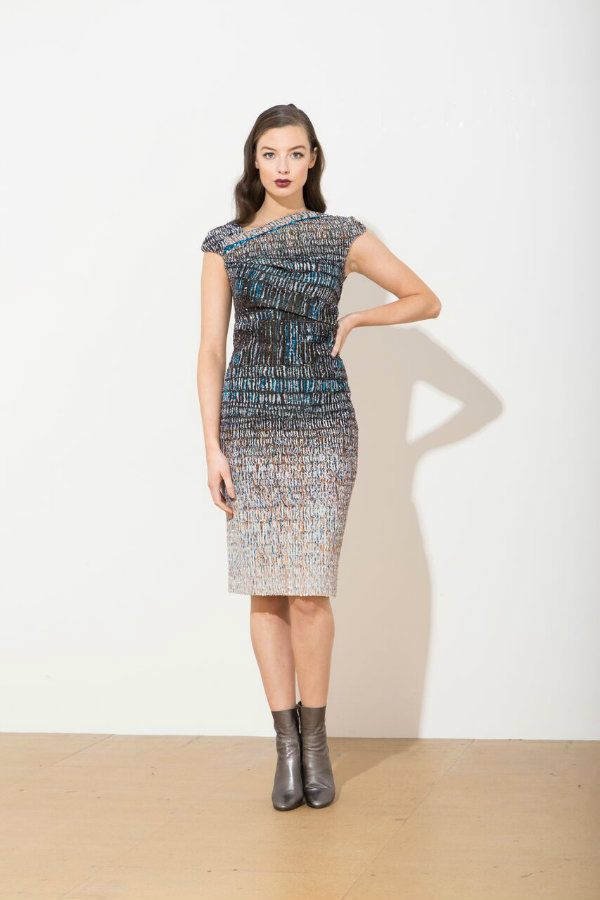 Created from textured velvet with a brown and cream print throughout and subtle sequin embellishment, the Caroline Kilkenny Angelina Dress has a pencil shape that sits below the knee with a fitted cap sleeve.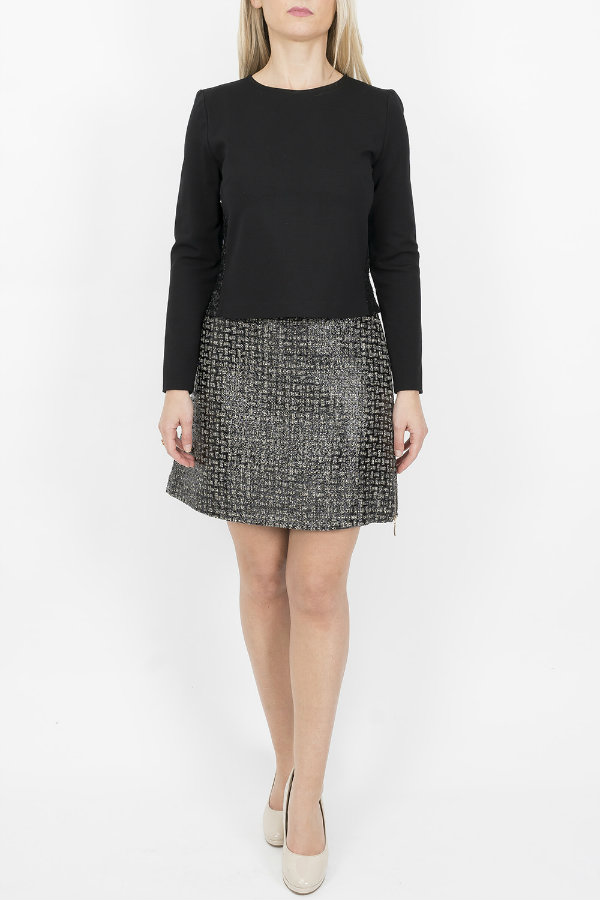 New to Caroline Kilkenny's collection this season are the short a line skirts Jiggy skirts. Pair this stone coloured marble effect skirt with Caroline Kilkenny black cropped top.
The Gold Metallic Look
One of Caroline Kilkenny's show stopping pieces this Autumn Winter 17 season is the Caroline Kilkenny Gold Metallic Mai Dress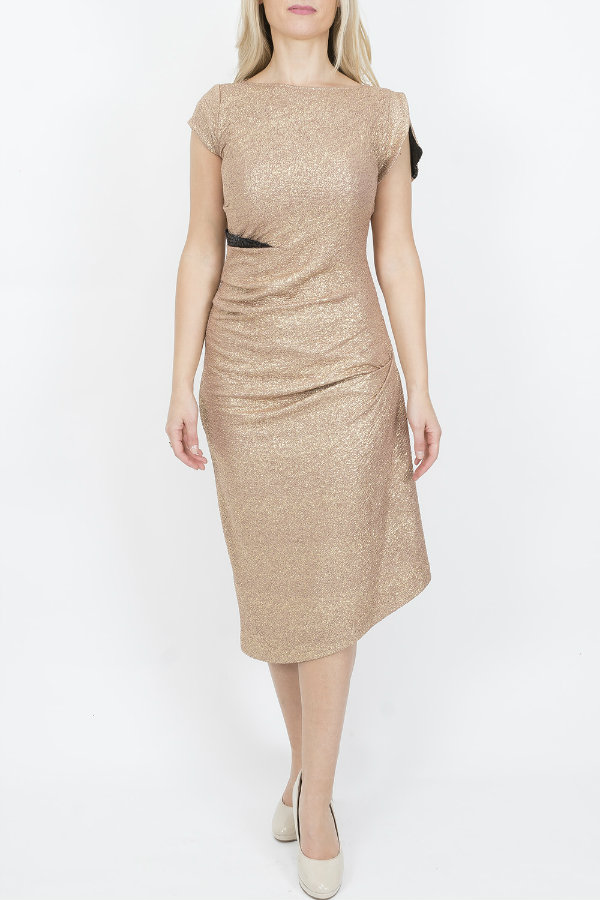 The Caroline Kilkenny Gold Mai Dress is the perfect dress for black tie events or upcoming parties in the festive season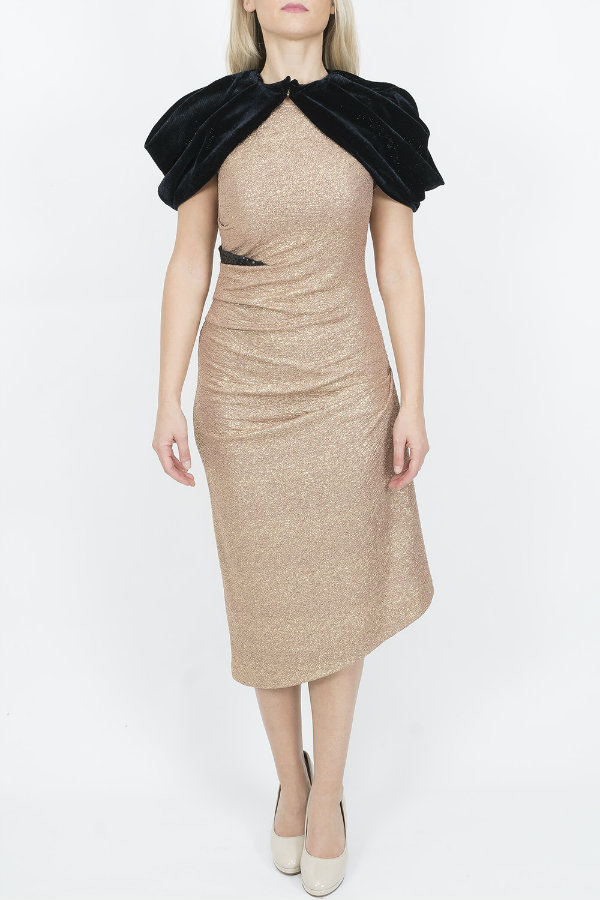 Enhance your black tie dresses with the Caroline Kilkenny Allie Black Bolero. It also comes in a cream bolero with a gold shimmer
1950's Style Skirts
Caroline Kilkenny has embraced the 1950s full style skirts in different fabrics and prints, pairing them with her collection of cropped tops for a really elegant look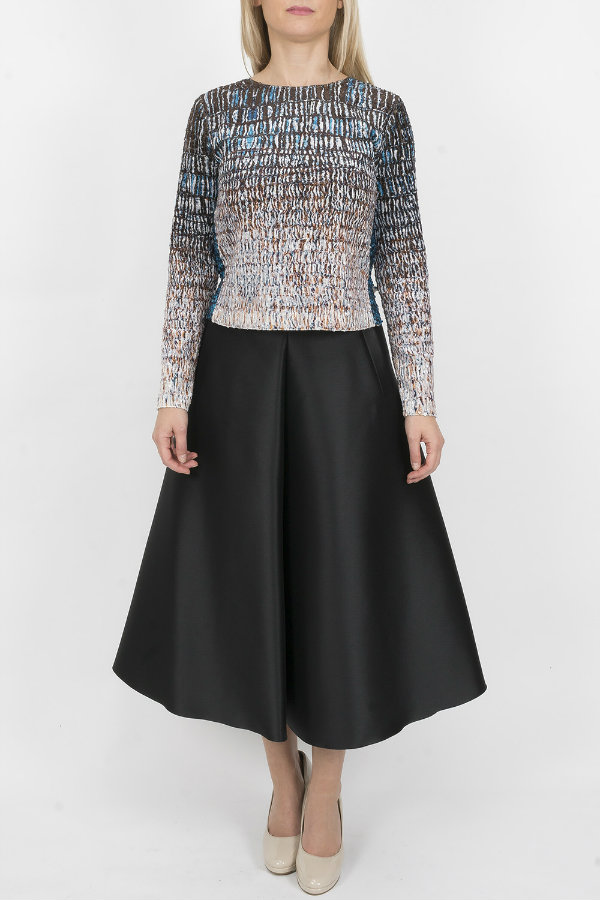 The Caroline Kilkenny black Ava skirt is a real classic wardrobe staple that can be dressed up for evening time or paired with the Caroline Kilkenny Dolly Top for an edgy day time look.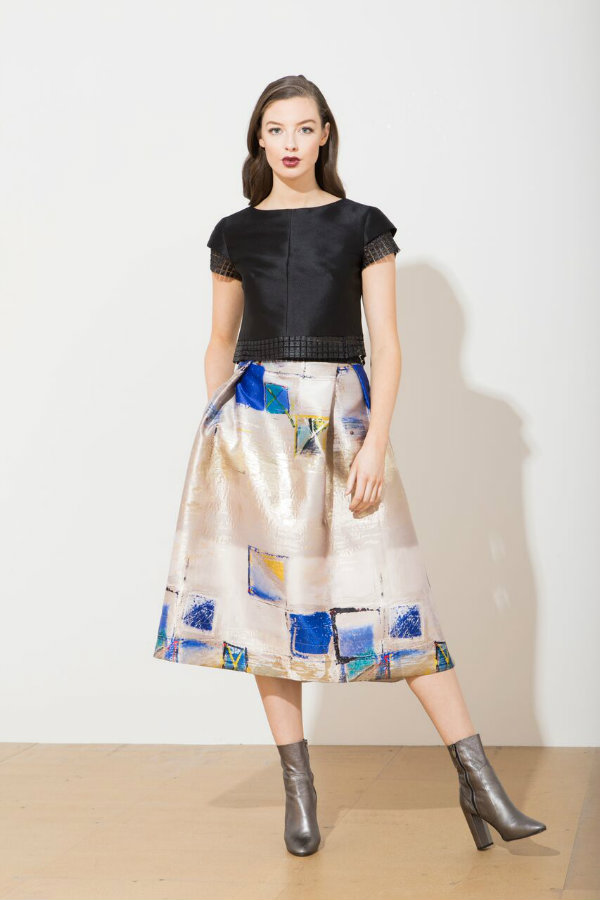 Created in luxurious silk fabric, this 1950s style full skirt, has an abstract pattern of shades of golds and blues
Shades of Reds and Pinks
Caroline Kilkenny has embraced these vibrant shades of red and pink, adding colour to you Autumn Winter wardrobe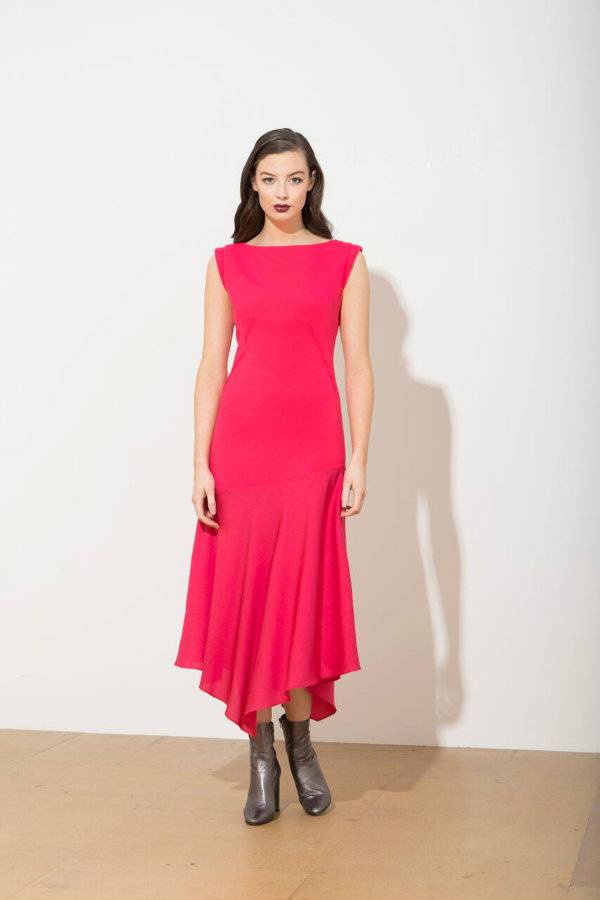 Created in gorgeous pink fabric, the Caroline Kilkenny Jo Dress has a beautiful flow, perfect for an Autumn Winter Wedding or black tie event