Stylist Rosalind Lipsett presents Spring Summer fashion trends from Anastasia on Ireland AM, Virgin Media
Posted by Iryna B. and Catherine on 26th Jul 2021
This summer 2021 season, vibrant colours and floral prints are on trend.
Essentiel Antwerp's Summer 2021 collection teleports you to a secret 60's garden full of flowy dresses, beautiful accessories, and stunning summer prints.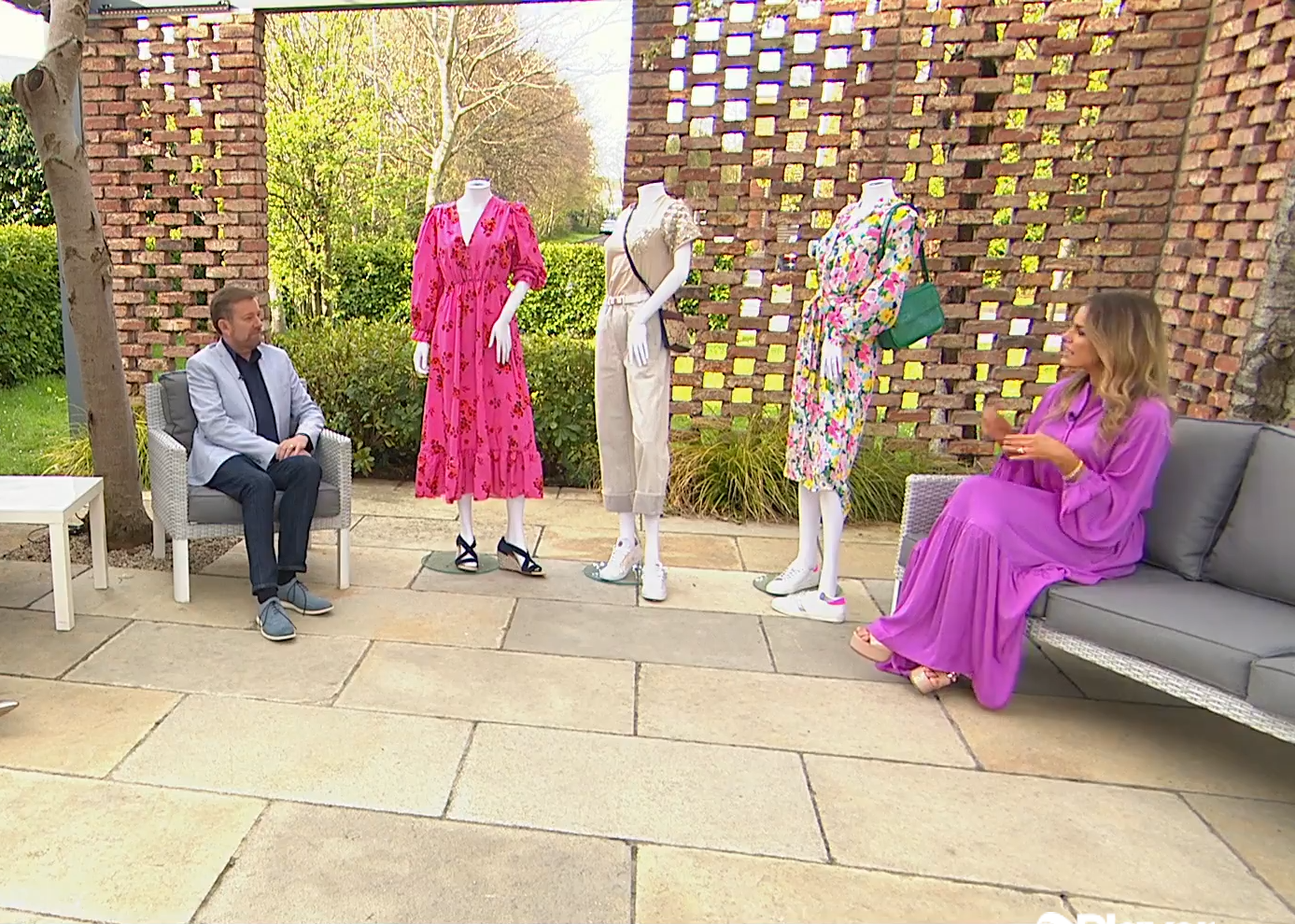 For an effortlessly fresh summer look, Rosalind recommends the floral shirt dress, which features ruffle details and a slip dress underneath.
Accessorize with a Croc-effect Shoulder Bag by Essentiel Antwerp and ultra-comfortable contrast heel DATE sneakers.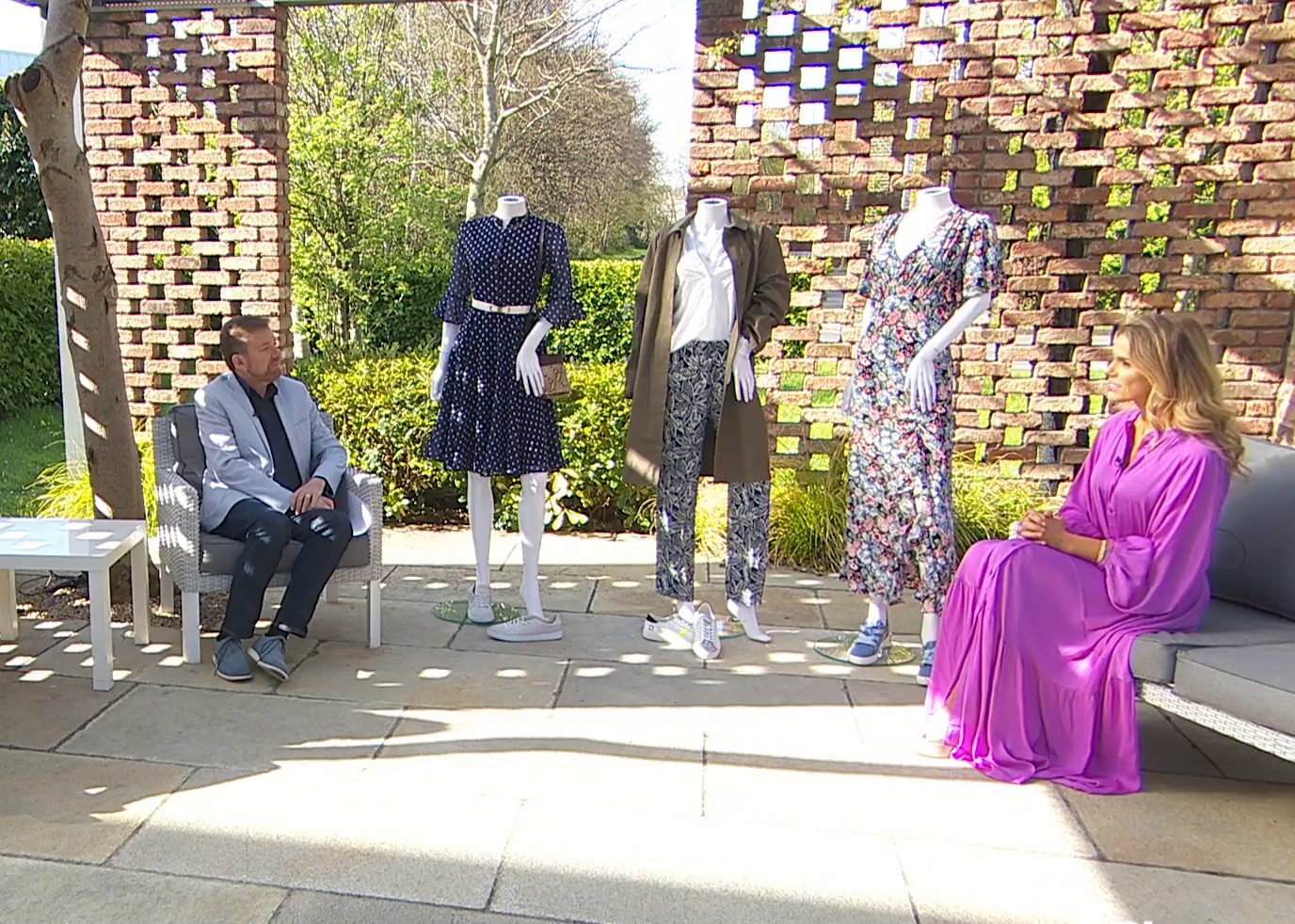 French designer house Hartford reinvents their casual chic classics in new colours and cuts.
Their oversized khaki Army Trench Coat is perfect for Irish summers and forms a great transitional wardrobe staple.
Here, Rosalind styles it with a lightweight Cotton Voile Shirt and flowing navy Leaf Print Prunelle Pants.
Click here to view the full clip.