Review of Anastasia Boutique by IRISHFASHION.ie at the heart of Irish Fashion
Posted by Catherine on 21st Oct 2019
Anastasia chats to IRISHFASHION.ie earlier in the year.
https://www.fashion.ie/2019/03/05/fashion-ie-chats...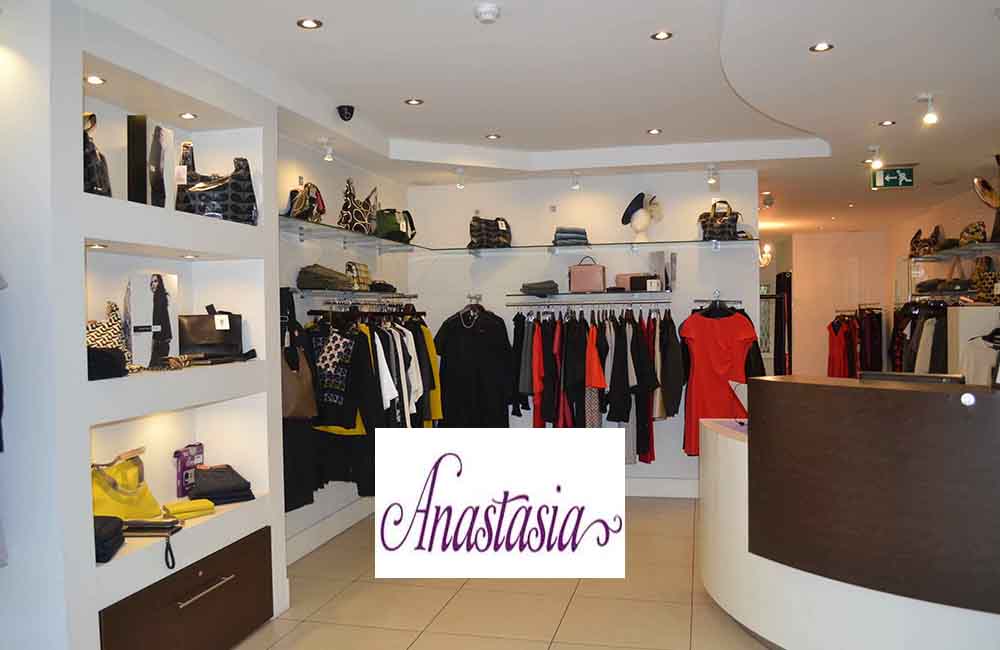 Fashion.ie chats to Anastasia Boutique Dublin. Fashion.ie insight into Anastasia Boutique Dublin. As part of our new feature in promoting Irish fashion boutiques around Ireland. Today we head south of the Liffey in Dublin to the beautiful village of Ranelagh, where in amongst its beautiful surroundings is chic fashion retailer called, Anastasia Boutique.
For the past 11 years, Anastasia Boutique have been supplying high quality fashion wear to the ladies of Ranelagh and the surrounding areas. Fashion.ie caught with owner Catherine Purcell to find out more about Anastasia Boutique.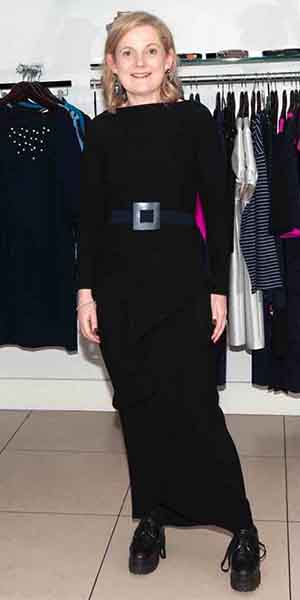 How long has Anastasia Boutique been in business?
We have been in business for over 11 years now and have 3 members of our team on hand to help and assist people with their fashion requirements.
What type of fashion goods do you sell?
We specialise in all types of fashion wear and sell items from some of Ireland's leading fashion designers that include Fee G, Caroline Kilkenny. Other dressy fashion labels include, Chiara Boni La Petite Robe & Stop Staring dresses.
From our casual wear section, we stock fashion lines from Transit Par Such, Sportmax Code: the diffusion range of Max Mara, Majestic Filatures Jersey wear and Persona by Marina Rinaldi, a great plus size range.
New to Anastasia we also have Hartford, Essentiel Antwerp and 7 for All Mankind Denims. We also stock, Georgia in Dublin Rainwear & Blouses, Bobbl – Merino Wool hats as well as Jewellery by Pat Whyte.
Do you specialise in any specific types of fashion goods?
As mentioned above, we have an eclectic mix of both dressy, going out wear, smart work wear wardrobe & daywear. Great denims and great accessories
What are your best sellers at the moment?
Oh this has to be Bobbl Hats. They are a real hit especially in this cold weather
Do you run any rewards programs for loyal customers?
We represent good value and customer care and offer all our loyal customers discounts
Do you cater for seasonal wear?
Yes, we get many deliveries for Spring Summer season from now till end of March and for Autumn Winter from July to September.
How often would you re-stock to cater for new lines?
Because fashion is always evolving, we add to our collections throughout each season
Are your customers all local based or do people travel to see what you have on offer?
Both really! We have a good local core customer base. We also have people who travel to the store for specific labels they like or for dressy wear for occasions especially now coming into the Spring, people come in looking for outfits for Christenings, Communions, Confirmations and Weddings.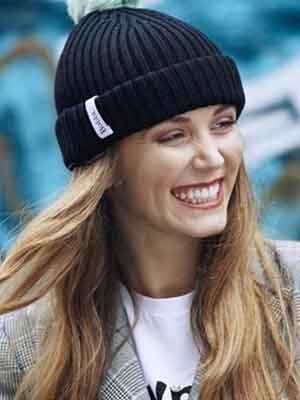 Do you have an on-line presence where people can buy goods from your website?
We have an excellent website www.anastasiashop.com which facilitates people browsing and shopping before they come into the store. It's an e-commerce site so people can buy on line. They can also call us with any queries as we always love to hear from new and existing customers.
In your opinion, why should people shop at Anastasia Boutique?
We have a great choice of labels to offer people that are carefully chosen on buying trips by myself Catherine Byrne and Natasha Pillay. We offer good styling advice to customers in helping them back their choices. People can shop in a spacious pleasant environment.
Fashion.ie Verdict
Anastasia Boutique is an eloquent fashion boutique that is situated on the suburbs of Dublin city which caters for the latest in Irish fashion and international fashion designs and labels.
Their personal care and attention in catering for their customers' needs is an experience to be enjoyed. Having an on-line presence also makes their fashion collections available to people everywhere. They are an Irish company supporting jobs in the local community which is always a great thing.
The next time you are looking to add to your fashion collection for that all-important occasion or get together with friends, it's certainly worth checking out Anastasia Boutique. You can also following them on Facebook, and Twitter
Fashion.ie chats to Anastasia Boutique Dublin