Ireland AM with Professor Hardiman
Posted by Freya on 11th Jan 2016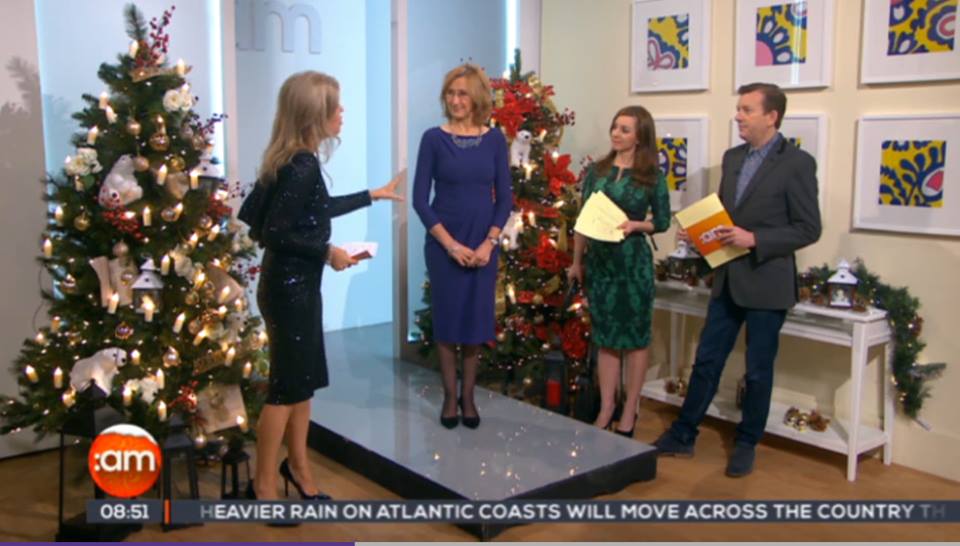 Anastasia recently styled Professor Hardiman for Ireland Am.
In December Ireland Am featured Politicians who were participating in a Fashion Show in the Shelbourne to fund raise for Motor Neuron Disease Research.
Professor Hardiman is a leading Consultant Neurolgist who was on TV raising awareness about Motor Neuron Disease.
She wore La Petite Robe ink crepe dress with a Pat Whyte necklace.